Will Bankruptcy Stop Harassing Bill Collectors?
There may be nothing worse than receiving non-stop calls from bill collectors. They come back again and again until you're backed into a corner, frustrated and exhausted.
It seems that the limits of their harassment have no boundaries. In some cases, if you ignore their demands, bill collectors will even begin calling your family, friends, and neighbors. To them, you're only a name on a long list of contacts, and they'll do whatever it takes to get your money.
What if we told you there was a way to fight back without giving into their unrealistic demands?
By filing for bankruptcy, you can put a stop to the harassment from bill collectors while developing a plan for paying off your debt!
Read on to learn how filing for bankruptcy can help you deter bill collectors and take control of your finances.
Stressors of Harassing Bill Collectors
The stress that an individual faces from being hounded by bill collectors can be monumental. When dealing with the anxiety of debt, the last thing you need is a plethora of demanding calls as you try to work out a solution.
When in this situation, do not fall into despair. Unfortunately, you've ended up with a large amount of debt. However, it's important to remember that many individuals have experienced financial troubles.
You are not alone, and, like so many others have learned for themselves, you can overcome your debt.
Put a Stop to the Harassment by Filing Bankruptcy
While filing for bankruptcy may sound like the furthest thing from a solution, it is a viable way to manage debt and stop creditors.
The negative stigma surrounding bankruptcy is due to the fact that individuals are forced to file because they are in debt. But, at the same time, filing gives debtors the opportunity to restructure their finances and experience much-needed relief.
After filing for bankruptcy, a provision known as automatic stay goes into effect, which legally requires bill collectors to stop contacting you immediately.
In fact, they cannot contact you for the duration of the case.
There are many ways to file for bankruptcy. It is recommended to research bankruptcy attorneys and schedule a consultation to learn how you should file based on your unique situation.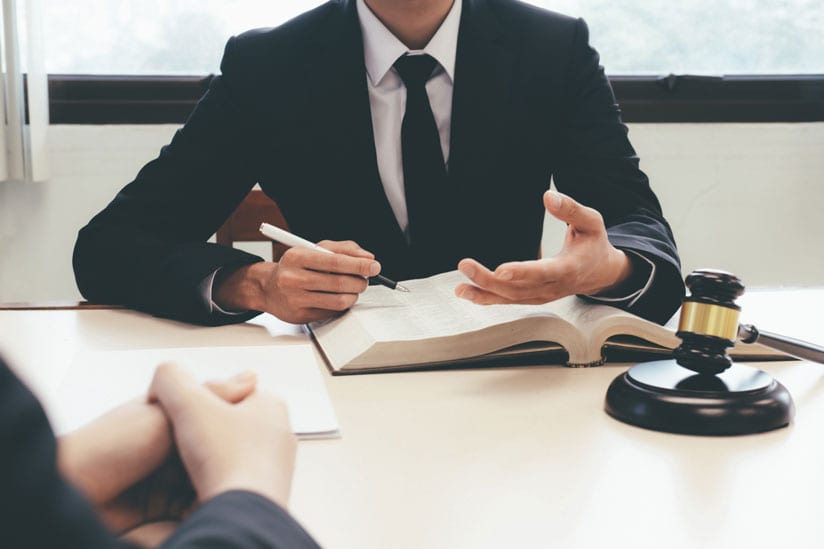 The Process Explained
The bankruptcy process includes several different steps, all of which must be taken before receiving a discharge of debt.
First, an individual should contact a bankruptcy lawyer, discuss their options, and decide how they need to file.
Next, the debtor will submit all required forms and documents to the bankruptcy court. A trustee will be appointed to the case, who will preside over the 341 meeting that takes place soon after the initial hearing.
During the meeting, the trustee, debtor, and creditors meet to discuss important facts about the case.
Things like liquidating assets and payment plans are usually the primary topics of discussion. However, you will know what will be on the table for your case before entering the meeting.
Following the meeting, the debtor must often complete credit counseling to be able to receive a discharge.
Once a liquidation or repayment plan has been formulated and accepted, you will be discharged and on your way to achieving a debt-free life.
Discuss Your Options with a Bankruptcy Lawyer
Some debtors may choose to represent themselves in bankruptcy court. But with the help of bankruptcy attorneys, the odds of achieving a successful outcome increase exponentially.
The time for standing by while bill collectors relentlessly harass you and your relatives is over. Now, it's time to take action.
The process couldn't be more straightforward. Simply do a web search of bankruptcy lawyers in your area, schedule a free consultation, and begin working to build your case.
With the help of a bankruptcy lawyer, the entire process becomes much more manageable. So, do not hesitate to contact a lawyer and begin discussing your options today!
If you're thinking about filing for bankruptcy in Florida, it's important to meet with an attorney. You can better understand your specific situation and the types of relief that might be available to you.
Call us today for a free consultation and we'll get you on your path toward financial freedom.
Where Can I Find Help?
Dealing with bankruptcy doesn't have to be a single-person job. The bankruptcy lawyers at Parker & DuFresne will help you determine the best course of action to help you get out from under your debt and move forward to a debt-free future.
Call today at 904-733-7766 for a free consultation, or click the button at the top of the page to schedule online.