Who Will Know I Filed for Bankruptcy?
Filing for bankruptcy can be a stressful and overwhelming situation for you to go through. You may feel like you have lost control of your finances, are unsure of your future or how filing may impact your life.
In addition to those feelings, you may be nervous about your reputation if you file, whether that be with your loved ones, friends, or coworkers. You may worry about who could find out. So, who must actually know that you have filed for bankruptcy?
Creditors and Debtors
For certain, the people and companies that you owe money to will know about your filing status.
When you file for bankruptcy, a stay is placed on your debts. This means that creditors and debtors cannot collect your money, call you about the debts, or even send you a letter.
Because of this suspension of their actions, they will definitely know that you have filed for bankruptcy.
Bankruptcy Lawyer and Trustee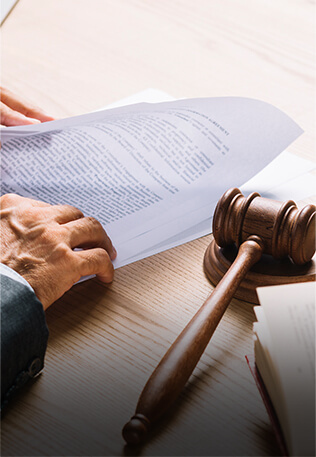 Before you file a claim, it is important that you have an experienced bankruptcy lawyer to share the different filing options, walk you through the filing process, and answer any questions you may have along the way.
The lawyer will not only know that you are filing, but they should also be very knowledgeable about your financial situation overall so they can help you move forward.
Once you file a claim, your case goes before a court, which then assigns you to a bankruptcy trustee. The trustee will also clearly be aware of your filing and will know the details of your case.
If you choose to file chapter 7, they will be the person who collects your payments and distributes the funds directly to the creditors.
Employers
While a public record will be created when you file, it is not likely that someone will take the steps needed to discover this information online.
More importantly, employers are not notified if their employees have filed for bankruptcy. It is also unlikely that a potential employer will try to search for a bankruptcy record online unless you have given them an indication that one exists.
Even if a potential employer does find out about your filing, the law states that they cannot discriminate against you in hiring due to the bankruptcy on your record.
There are very few situations in which an employer would need to be notified. That would include a case where your wages have been being garnished for pay, but that stops once the claim is submitted. Your employer would receive notice of your case so they can reinstate your regular wages.
Friends and Family
Similarly to employers, friends and family are not notified when a loved one has filed for bankruptcy.
The only case in which someone close to you would know is if they had cosigned on a loan with you. That person would usually be notified as that debt would be considered part of your overall filing claim.
Beyond that, it is up to you who you share this information with.
Get Support
When filing for bankruptcy, it is important that you work with a trusted and qualified bankruptcy lawyer.
At Parker & DuFresne, we believe that filing for bankruptcy can be a chance for you to have a clean financial slate and rebuild your future.
Our attorneys are experts in chapter 7, chapter 11, and chapter 13 bankruptcy filing options, so we can help you choose the best option. We'll also answer any questions you have to make the bankruptcy process as stress-free as possible.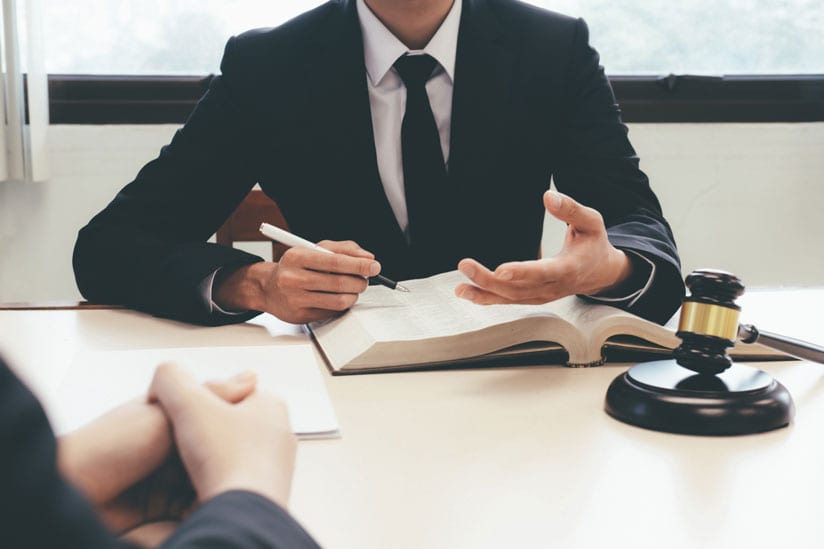 Should I Hire a Bankruptcy Lawyer?
It's important to hire an experienced bankruptcy attorney when you're considering filing for bankruptcy.
This is because there are many different types of bankruptcy. Only an experienced lawyer will know which one would work best for your specific situation.
It might seem like it makes sense to do this yourself, but the reality is that most people don't have the time or patience to understand all of the details involved in each type of bankruptcy. That means they make mistakes by not choosing the right type, or by not filling out paperwork correctly. Both things could lead to delays in your case and ultimately hurt your chances of getting any debt relief at all.
This is not a journey to take lightly, but it is also not one to take alone. If you or your business need to file for bankruptcy, reach out to us today to start your journey with us.
If you want to learn more about the options you have, call The Jax Law Center for a free consultation.