What Is The Foreclosure Defense Process
There are many reasons why a homeowner is unable to afford their monthly payments. Perhaps you lost your job, or you have suddenly found yourself in a tough financial situation due to an accident, medical bills, or a variety of other possible causes.
However you have found yourself in this predicament, one thing is certain. If you simply stand by and do nothing, you risk the very real possibility of losing your home due to foreclosure.
If you are facing the foreclosure of your home, continue reading to learn about the process of foreclosure and what your options are for keeping your home.
Missed Mortgage Payments
Foreclosure begins when a homeowner misses consecutive payments on their mortgage. Generally, a homeowner must miss three to six payments before being subjected to legal consequences such as foreclosure.
The process of foreclosure is expensive for the homeowner and lender alike, so most lenders will attempt to work out additional plans of payment before filing a complaint in court.
However, there comes the point when the lender must attempt and recoup the money they have lost, at which point, they will pursue legal action.
Ultimatum
Prior to taking you to court, your lender will most likely give you a certain amount of time to catch up on your missed payments.
This time frame will be clearly expressed in writing, and if you cannot meet this condition, the lender will have no other choice but to file a complaint with a judge.
Court Summons
If the lender takes legal action, their attorney will submit a foreclosure complaint to the court. This complaint will act as an official notice that you are being sued. After receiving the notice, you have 20 calendar days to respond, or you forfeit any chance of disputing the complaint.
At this point, you should contact a foreclosure lawyer, as what follows is a lengthy litigation process that determines whether or not you lose your home.
The Decision of the Judge Determines Foreclosure
After you respond to the complaint, there are two possible courses of action. Either the judge will agree that the complaint is indisputable and thus foreclose your property. Or, if the judge disagrees, the case goes to trial.
During the trial, relevant submitted evidence justifies a foreclosure. Of course, you have a right to dispute the presented evidence; however, based on the evidence, the judge will make the ultimate decision as to whether foreclosure is the proper legal avenue.
In the instance that the judge rules in favor of foreclosure, a "sale date" is placed on your home, the lender schedules an auction, and the highest bidder becomes your home's new owner.
This is, of course, the absolute worst-case scenario, and there are possible actions that you can take to delay foreclosure or have it ceased altogether.
How to Stop Foreclosure
If you cannot sell the property for the amount owed or pay the amount by the time the lender files a complaint in court, then filing for Chapter 7 or Chapter 13 bankruptcy is your next best option.
As soon as you file, "automatic stay" will halt all foreclosure efforts, which allows you the opportunity to come up with a viable plan.
While Chapter 7 bankruptcy will most likely result in the liquidation of your assets, Chapter 13 can present you with the chance to create a repayment plan for the payments you owe.
However, bankruptcy poses additional challenges; therefore, conduct research before making this decision.
Importance of Foreclosure Defense Lawyers
Foreclosure attorneys are your best chance at keeping your home.
When you begin the process of fighting for your property in foreclosure court, you need every resource available. Such resources are only achievable with the assistance of a lawyer.
When you receive your summons, the next steps that you take are crucial. And, any delay could result in the foreclosure of your home. Therefore, allow an experienced lawyer to guide you through the process. They will provide you with the best chance of keeping your home.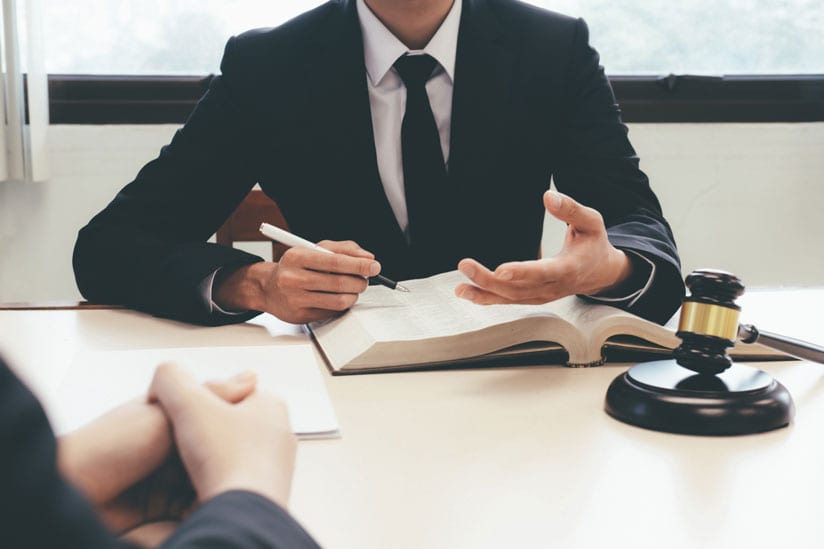 Hiring an Experienced Bankruptcy/Foreclosure Lawyer?
It's important to hire an experienced foreclosure attorney when you're facing foreclosure, or even if you are experiencing these warning signs.
This is because there are many different types of bankruptcy. Only an experienced lawyer will know which one would work best for your specific situation.
It might seem like it makes sense to do this yourself. But most people don't have the time or patience to understand all of the details involved in bankruptcy. That means they make mistakes by not choosing the right type, or by not filling out paperwork correctly. Both things could lead to delays and ultimately hurt your chances of getting any debt relief at all.
This is not a journey to take lightly, but it is also not one to take alone. If you need to file for bankruptcy, reach out to us today to start your journey with us.
If you want to learn more about the options you have, call The Jax Law Center for a free consultation.