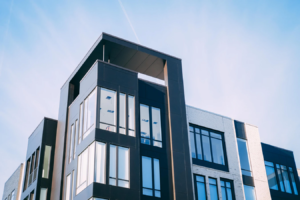 32% of Americans struggled to or were unable to pay their rent in 2020. A study from December 2020 found nearly 12 million individuals would owe approximately $6,000 in rent and utilities in January. The COVID-19 pandemic left many jobless or suffering from a pay cut, resulting in many unable to support their families. It is no surprise that the inability to pay rent directly relates to the impact COVID-19 has had on the job market.
Unfortunately, affordable housing is not a new concern in America. Things have become worse with the COVID-19 pandemic, and many have been left uncertain about how to pay rent. Attorneys Don DuFresne and Chip Parker are passionate about resolving the affordable housing issue and want to do our part in supporting those in need. For this reason, Parker & Dufresne, P.A. is proud to offer their Rent Recovery Nomination to help ease the financial burden of paying rent.
Parker & DuFresne created this nomination to recognize hard-working individuals dedicated to their families but have fallen on hard times due to the effects of COVID-19. The Rent Recovery Nomination will award $500 to one individual in our community who has had a decrease in income and is having difficulty paying rent.
Nominations will be collected through August 31, 2021. This award's recipient will be chosen based upon how their dedication, work ethic, and passion inspire others in this challenging time. You may nominate multiple individuals in separate nominations. To nominate someone you know, please fill out the form below.
Nomination Form